iPhone 6 craze – does it make sense?
Now that iPhone 6 and iPhone 6 Plus have been released I'm seeing a lot of pictures of people showing off their iPhone 6 on Facebook and Twitter. I've also been seeing a lot of pictures of people waiting in line overnight just so they can get the new iPhone.

Photo credit: THE CANADIAN PRESS/Hannah Yoon
Photo credit: AP Photo/Kirsty Wigglesworth
As an Apple shareholder I'm loving that people are spending tons of money getting the latest iPhone. That means Apple will do quite well in the next few quarters. It also makes me think that a lot of people will be lining up to get the new Apple Watch early next year. If that's the case, this will be a even better news for Apple shareholders. Ka-ching!
Whenever I hear about the iPhone craze and see pictures of people lining up overnight, I always shake my head. Does it really make sense to spend that much money on a phone when a newer one will come out in about a year? It's crazy that some people upgrade their smartphones every year, some even more frequently. How much money are these people throwing away on their smartphones? What if they invest their money and harvest the power of compound interest instead? This is exactly what Steve did. Instead of buying a brand spanking new iPhone 6, he invested $1300 in stocks. Now that's a smart cookie that knows how to have his money work hard for him!
The only reason I have a smartphone is because work gave me one and is paying for my monthly cellphone bill. Before work gave me a smartphone, I was using a 4+ year not-so-smart phone and had no plan upgrading it. I was paying $25 including taxes monthly. Some people I knew were paying $80+ a month on their phone bills each month. That's a lot of money to spend each month.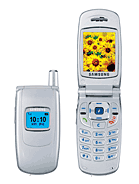 My hip not-so-smart phone. It didn't even have a camera.
Even today Mrs. T uses a Nokia not-so-smart phone and we only pay $28 a month including taxes for her cell plan.
I believe there's really no need to whip out $500+ on a smartphone, especially when you may need to replace it every couple of years. The smartphones nowadays aren't built as "tough" as the older cellphones. It's easy to break the new smartphones.  When you do accidentally damage your $500+ smartphone, you end up having to spend more money either replacing or repairing it.
It's great to sign up a 2 year contract with the carrier and get a free phone, as long as you're not spending too much money on your monthly cellphone bill. You need to calculate how much money you're spending in the long run. For example if you're paying $100 a month for 2 years just to get a new phone, you're actually paying $2,400 over the 2 year period. It would make more sense to sign a 2 year contract and get an older phone for free and pay only $30 a month on your cellphone bill. That would only cost you $720 over 2 years. It would also mean that you would have $1,680 to invest else where.
Note to self – continue investing in Apple stocks. Also add to existing positions in carrier stocks like Telus, Rogers, and AT&T. 😉